Item Nr.
469-510-9011-003-OS
Goggle Trigger+ Polarized black

Description
Clear vision for pushing your limits. Developed through field-testing so you can drop into an...
mehr
Goggle Trigger+ Polarized black
Clear vision for pushing your limits.
Developed through field-testing so you can drop into an unknown line with intent and on-point vision – no slippage, fogging up or sun glare. The Trigger+ Polarised goggle comes with a polarised, anti-scratch and anti-fog lens and a clear single lens to ensure total clarity when ripping trails with a maximised field of vision. With easy lens removal, exchange and replacement, as well as iXS Roll-Off and Tear-Off compatibility, the Trigger+ Polarised goggle is fully equipped to keep the path ahead crystal clear. Low profile version available.
Wide, unobstructed field of vision (178°x78°)
3-ply foam for increased comfort
45mm elastic strap
Outriggers with universal helmet compatibility
Polarized and non-polarized lens options, both with anti-fog and anti-scratch treatment
EN1938:2010

Optional:
Low Profile (LP) sizing, 5mm smaller lens profile to compensate smaller heads and/or smaller sized helmets
Details & Care

Polarized Glare Filtration
Polarisierte Filter erhöhen die Farbintensität und entfernen Reflektionen.

Impact certified
Zertifiziert und getestete Sicherheit. Erfüllt die Sicherheitsnorm EN1938:2010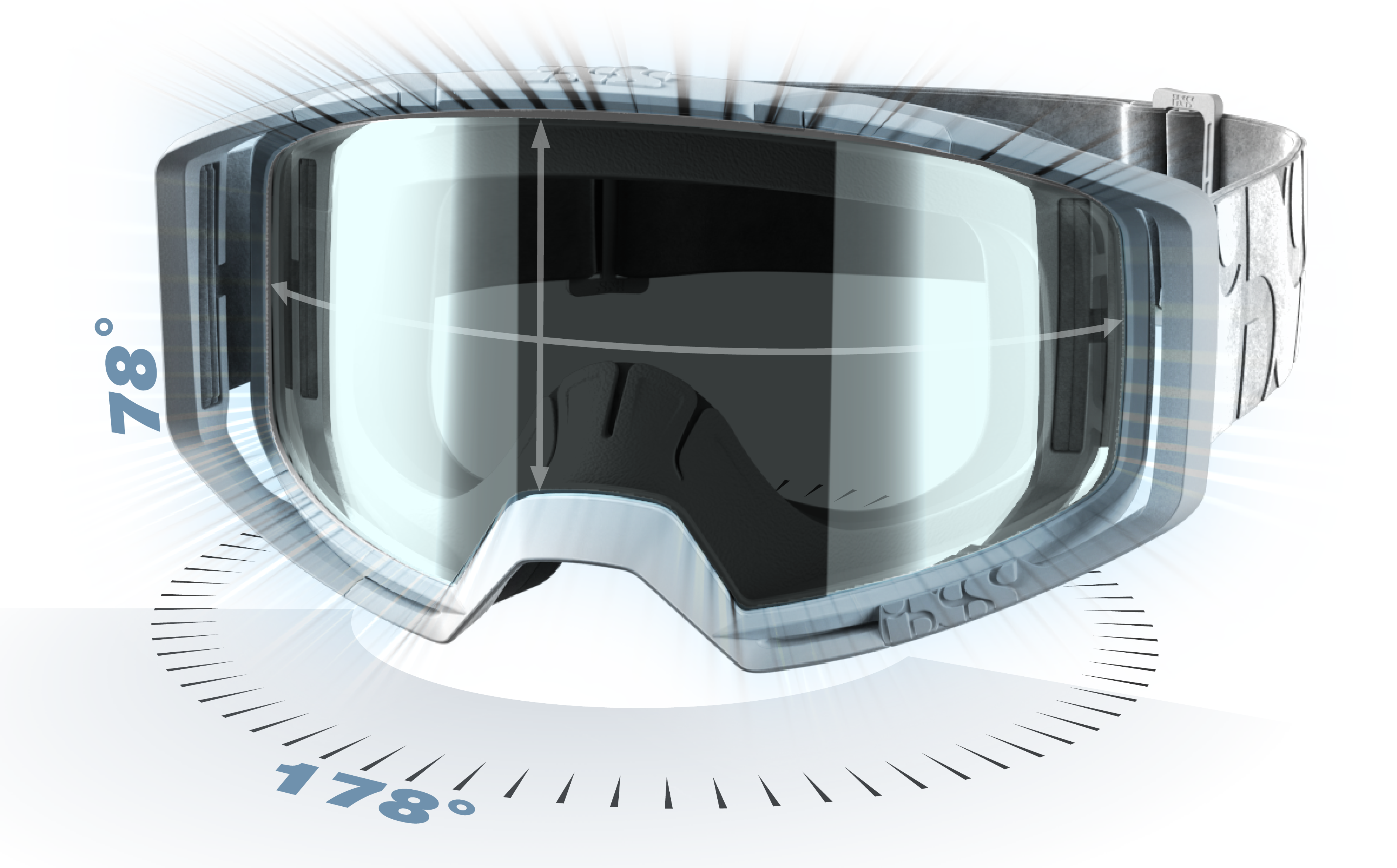 Sichtfeld
Ein minimaler Brillenrahmen kombiniert mit einem grossen Linsenperimeter welcher tief über der Nase sitzt. Dies ermöglicht ein optimales und sehr grosses 178o horizontales und 78o vertikales Sichtfeld ohne Sichtbehinderung.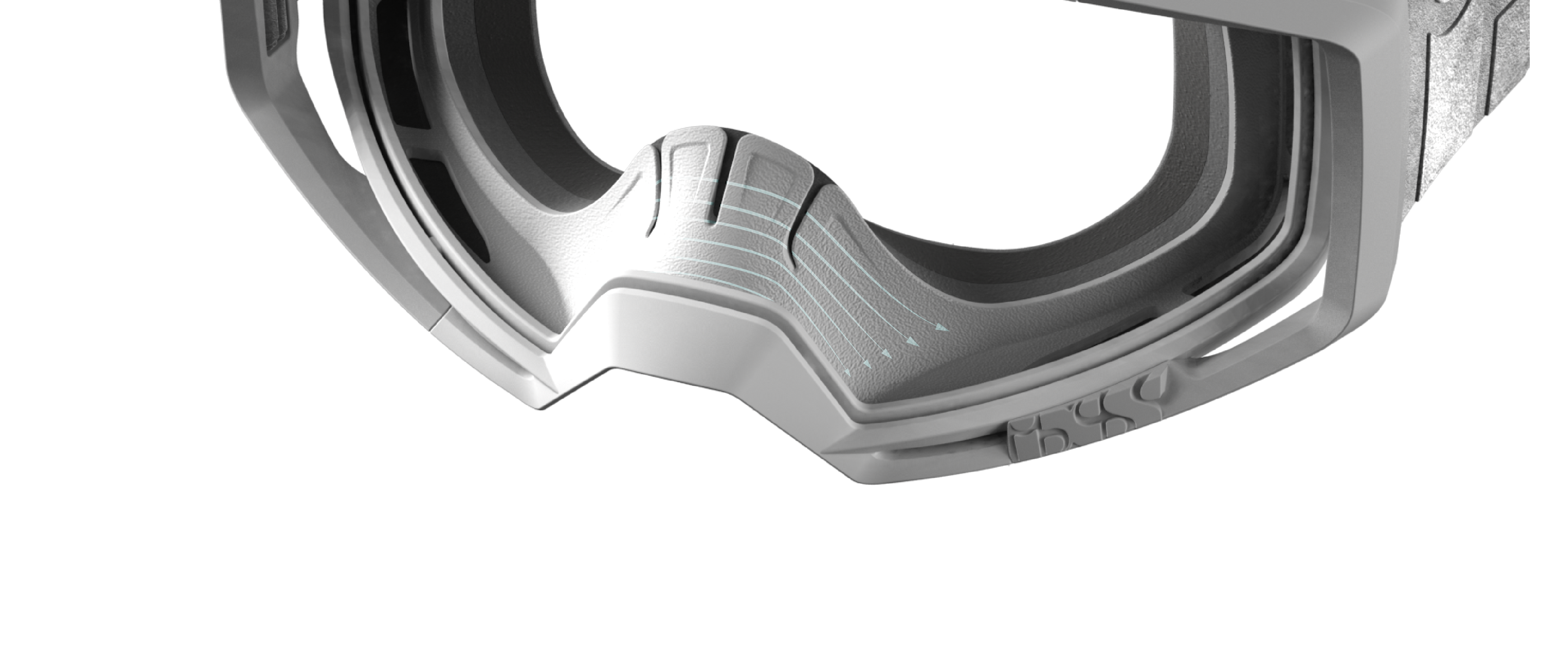 Ergonomischer Rahmen
Der etrem flexible Rahmen verteilt den Anpressdruck regelmässig ohne die Belüftung zu beeinträchtigen. Die texturierte Oberfläche reduziert Verspiegelungen.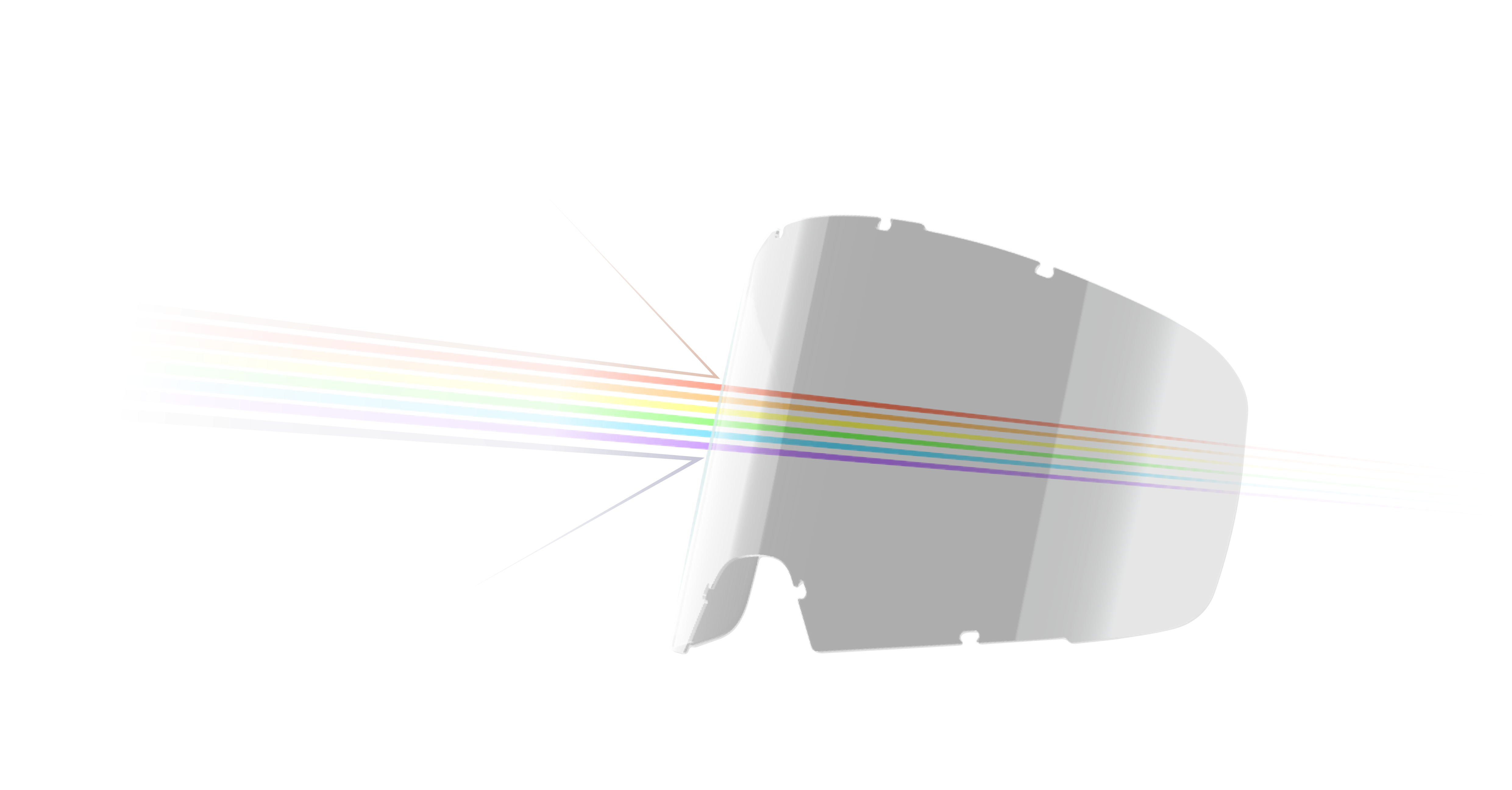 UV Schutz
UV360-380mm Filter blockiert die schädlichen UV-Strahlen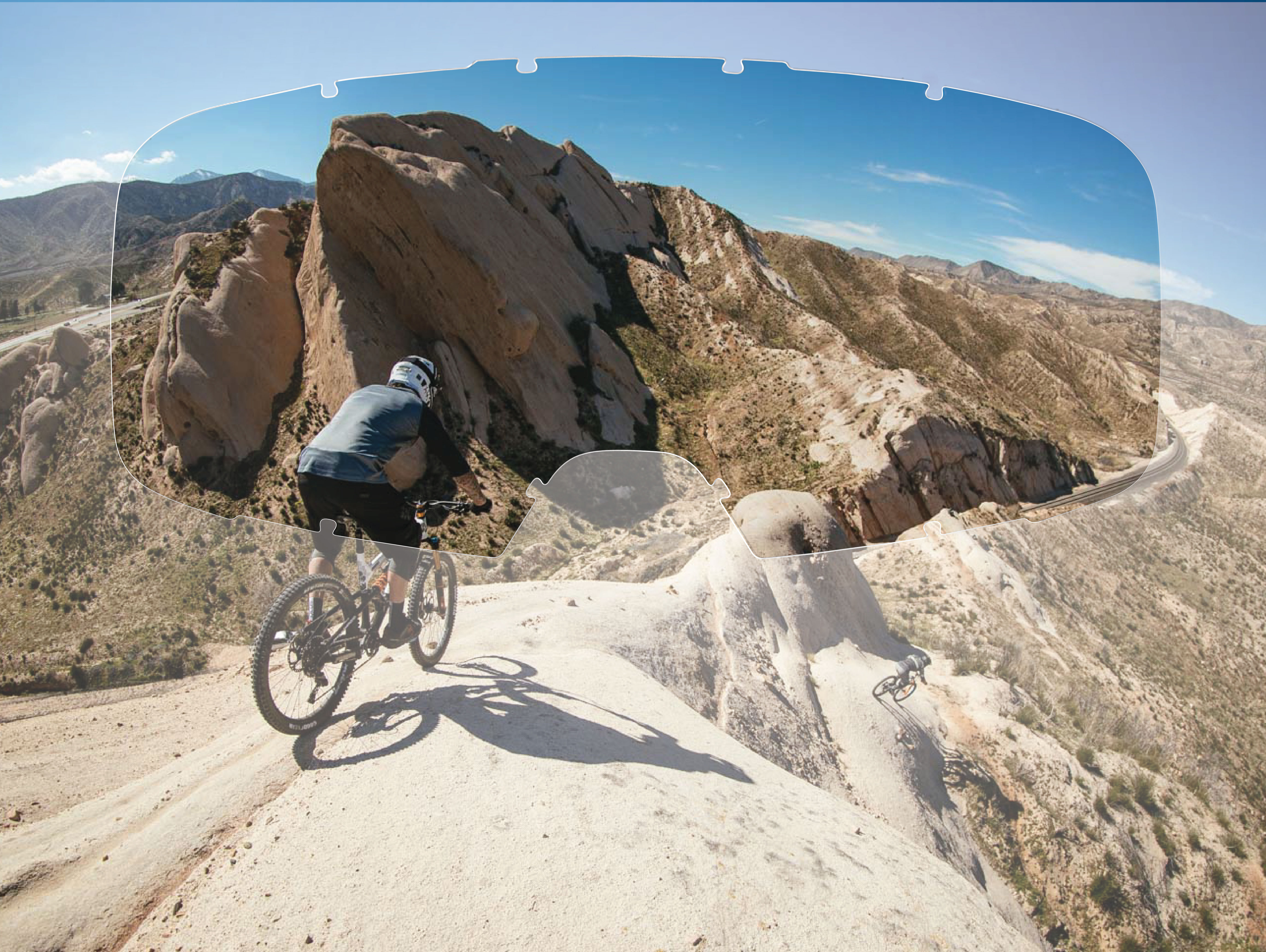 XOPTIC Linsentechnologie
Irridium Tönung für erhöhte Präzision und verbesserte Sichtbarkeit.

Anti-Fog
Reduziert die Kondensierung von Feuchtigkeit

Anti-Scratch
Reduziert feine Kratzer
---
don´t clean with chemicals
Care Instructions
Vermeide das unnötig lange aussetzen in direkter UV Strahlung. UV Strahlen können die Farbechtheit beeinträchtigen, resp. das Produkt beschädigen.
Reinigung mit feuchtem Tuch/Brillenputztuch. Benutze keine Chemikalien.
Matching Accessories | Spare Parts
Evaluations
Write an evaluation
Evaluations will be activated after verification.